FABIO ZAFFIGNANI ❤️
hairstylists' products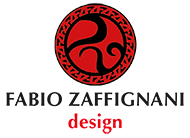 ---
Hairdresser Accessories
Create the movement that wasn't thereA tool of great professionalism: thanks to its design with different diameters' it allows to obtain unpublished undulations and folds in an inf...
PRODUCT INFORMATION
Hairdresser Accessories
The originality of FZD tools is an effective opportunity to differentiate and create a strong salon identity. VERTICAL CLUSTER The vertical coloring with VERTICAL CLUSTER allo...
PRODUCT INFORMATION